Nikonography
This will be a bit different. A two-parter, I am going to talk about my cameras today and next week, come back with some pictures taken with my newest one as an update to this post. I am clearly in the thrall of this hobby, which I suddenly realized gives me something to do in the summer when it is too hot for gardening or knitting, much less baking — my other passions. If you are creative, photography is an elegant way to be artistic — no paints, no mess and a vast array of processing software that makes it easy to produce magical effects.
Awhile back I talked about wanting a full frame camera. I already had a Canon T3i with a bunch of lenses. Then I talked about wanting a better camera and the photography expert at Adorama in NY, told me not to get another Canon. He persuaded both Geoffrey and me that until you get up to the Canon 1D, Nikons are better equipment.  I bought a D5200 from Adorama and then one by one purchased three expensive lenses (I've blogged about this already). I started reading and watching YouTube videos from Ken Rockwell, whose objective, no-nonsense reviews are perfect for sifting through all the noise and data and coming to wise purchasing decisions, as well as instructions on how to actually get the best performance out of a camera.
But then I realized I would only be happy when I got a full frame camera along the lines of what professionals use. When I do something, I like to do it well. I reasoned that I could always sell the ones I bought along the way, even though I am not one to sell anything.  I gave the Canon to Geoffrey for work and then took it back because no one was taking care of it.  I am definitely a control freak, LOL.
At first I got a Nikon D600, but then found out that even though it could accept my lenses from the D5200 I bought two years ago, a smaller Digital Single Lens Reflect camera, it will crop the images and defeat the purpose of upgrading to the full frame.
So, my patient significant other returned the D600 and came back with a D800, a full frame top of the line camera for amateurs and hobbyists like me. It wasn't cheap, but I reasoned, it wasn't like a professional Leica running into the tens of thousands either.
But, it is big and heavy and the photographer at Samy's said it will be very slow downloading and working with its enormous files, which will eat up gigabytes of space on my Passport and OneBook, too. To make matters worse, it has sat in the box week after week after week because, I couldn't bring myself to buy the super-duper lenses it deserved.  It is still sitting in the box!
On my birthday, after showering me with gifts, Geoffrey surprised me with a Nikon D610, brand new, from Samy's in Pasadena.  I almost fainted.  The D610 was one I had been thinking about and feeling guilty for it, too. Not given to excess, the fact that he realized I was not using my Christmas camera prompted him to look for a compromise.
Well, let me tell you I LOVE the D610.  So much so, that I ran back to Samy's and bought three FX lenses for it: a 50 mm, a 24-85 and a 28-300. It's smaller than the D800 and much more ergonomic for my small hands. It is heavier than my other two cameras but it doesn't matter, as it is really well designed and has all the controls in just the right places.
To back up a bit, let me reiterate my belief that it is the photographer, not the camera, that influences the quality of a photograph.  I have seen incredible, flawless work that are pure artistry and genius from people using low megapixel, ordinary cameras.
It is also my belief that the less skilled you are, the more you need the help that a good camera gives you.  There has to be a balance, naturally, between quality and effort. I still have a lot to learn about perfecting my shots before I get home to process them. And, everyone, including me, is on a budget. Otherwise, I would be tempted to get up to the level that the pros operate in and would have to put our house up for sale to do it!
This D610 will be my go-to camera for a good long time.  I may keep or sell the D800, I haven't decided. One thing I know for sure, I love Nikons and will never switch now.  I think that people often choose a camera based, not on research, but on what they saw someone else using successfully. I got my Pentax Spotmatic way back when because my boyfriend at the time was a camera buff and that's what he had. I got the Canon T3i because that's what Al and Deanna used to take incredible pictures of Annabelle.  Now I realize for myself, that simply buying things blindly that other people recommend is lazy.
That said, I have spent a lot of time looking at what the experts say — as well as carefully studying the work of other people on Flickr — and still conclude the Nikon on the whole comes out ahead, when comparing comparable equipment. I especially like Ken Rockwell, because he sizes up strengths and weaknesses. B&H has a great feature that enables you to compare two cameras side by side, before you make your decision and offers a long list of points on which to do it.
I like research, evidence, and thoroughness, so this goes along with my obsessive personality any way. Along with the new D610, Geoffrey picked up some photography books. There is also the Nikon D610 manual that is almost a coffee table book, it is so thick. I do like to read (alright, skim) instruction manuals.
My photography dalliance has become a full blown affair.  As luck would have it, right at my birthday I got a huge, complicated month-long project so my new computer and camera and lenses have been sitting, waiting, calling to me while I take care of this important job for a good, long-time client.
But, my future plans include a 105mm lens, and a new fisheye to complete the set.  I cannot imagine what else I might need.  I like hand-held photography, but a monopod is on the list. I also love strobism, so a simple stand-alone light for that is also in my future.
Buy expensive lenses and they will last a long, long time. In fact, you can usually sell them for what you paid for them. Rockwell says the alternative to the D610 full frame camera is the D7200 DX, not a full frame but an excellent camera that will do much of what the D600-D700-D800 series will do, with a little magic of the right lenses. Here is one more thing. If you have already bought, as I have, some expensive lenses for your DX camera, you can sell them and buy the equivalents for the FX, but keep your DX body. The FX lenses can be used on your DX camera, as well. Yes, the DX lenses can be used on your full frame camera but the pictures will be cropped. However, since there is cropping anyway on a DX, the FX lenses will operate as if they were for the smaller camera. Is this confusing?
If I had it to do all over again, here is what I would do.  First, study and read and research before buying a single piece of equipment. Second, buy everything I could locally at a place like Samy's, which is a chain like Adorama and B&H, so I could use the considerable resources they have — including photography classes — and have them help me build my collection intelligently. Samy's has a lending program that allows you to borrow/rent a camera and lens so you can try it before you buy it. That would have been smart.  I won't tell you how much money I have spent, experimenting. It could have been more wisely allocated, had I done all the right things from the beginning.
One more important thing, if you buy a Nikon, make sure it has the big (U) on the back of the box, next to the model number, above the bar code (see the picture above). If it doesn't have that (U) it is a gray market item and Nikon will not touch it for repairs or cleaning, no matter what. If you stick to all authorized Nikon original market equipment meant for the USA, they bend over backward to fix things for next to nothing. Well worth checking. That is one reason to avoid buying on eBay — and there are other things, like mold in the lenses.  You have to open the aperture wide, and hold the lens (mounted on the camera) up to a bright window, and autofocus to see if there are fine, fern-like threads around the periphery of the scene. If so, there is vegetative growth and that means professional cleaning.  Better to get equipment from someone you can go back to, but also trust in the first place.
Also, Rockwell advises that we replace our straps with better ones, that don't scream Nikon or Canon or whatever.  I already have a small, discreet camera bag but Mike at Samy's said to get a small black "purse", saddle-bag or postman's style, that can go across the chest/over the shoulder and use that instead. No one need know that I am carrying an expensive camera and lenses that way. Geoffrey got me a beauty — I will take a photo of it and post the real one here.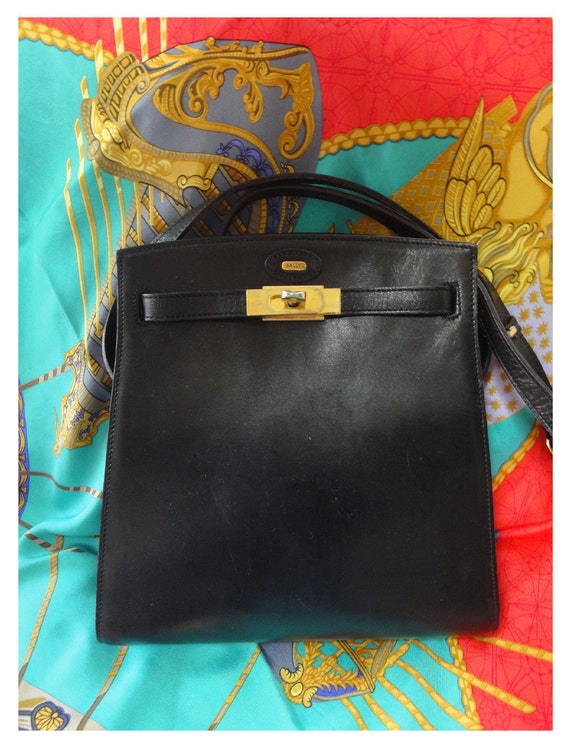 That's it! New computer, new camera, new lenses, new case, new books — this time, all based on thorough study and wise selection.  Eventually, you can tell me if you see the difference in my photographs here and on Flickr.
To be continued …
Images: BB, Nikon, Momentum Corp., Ken Rockwell, Photography Life