Running on 'fumes
You may recall I said I would share about my latest obsession and here I am.
This past two weeks has been frenzied as usual. Lots of family obligations, late nights, up early, house cleaning to get ready for some guests next week and trying to work a little so I can pay for it all! We barely get a wink of sleep these days.
My love of old perfumes has been lifelong. My grandfather was a cosmetic chemist and also a professional 'nose', or perfumer who worked for Givaudan. So, as long as I can remember, he had slender white paper blotters cantilevered on shelves and tables all over my grandparents' place back East, with alpha-numerics on them standing for the blends he was testing, their date and purpose.  I still have bottles labeled with things like "365A", a particular favorite that he made for my grandmother.  I can't even unscrew the bottle, but I don't want to, as it will inevitably evaporate once I do. It is probably over 50 years old!
My mother always loved Tweed.  When she wore it, mostly for work, dressed up in a suit and white blouse with pearls and heels, every single day throughout my childhood, I thought it was merely her scent. Once I was old enough, she let me wear it too and I discovered it smelled wonderful on me as well.  So, if I were to say, which were my first experiences with perfume, it would have to be "365A" and Tweed. I have a bottle of Tweed right now on my dresser, awaiting the perfume bar Geoffrey is making for me. It is halfway done. Very exciting.
What is a perfume bar, you might rightly ask? Usually it is a mirrored shelf and backsplash with slots for bottles that allow the perfumes to be displayed beautifully,  looking like fine wines as they sparkle in a marching array.  Some can be aerosolized by adding a pump assembly, but only the diluted versions with varying proportions of oil to alcohol.  Naturally the best is straight perfume, which still is only about 75% oil. They last the longest, have a full bloom of bottom, middle and top notes, and are to be treated carefully as they are usually pretty costly. They are never in pump bottles, usually only have glass stoppers and are tightly protected inside a thick and frosted bottle to prevent deterioration by air and light, as well as cross contamination from other perfumes. Strictly speaking, to do the job properly, each bottle should be domed. The bar makes that possible, elegantly.
At some point, my mother switched over to Joy by Jean Patou.  For one thing, she loves roses and Joy has a strong combination of rose and jasmine from very precious oils made from flowers grown in France, the best place from which to get floral oils.  I have a bottle of Joy perfume that I have kept for years, as it is hard to afford today. I also have a wonderful 1.7 ounce bottle of Joy Eau de Parfum. I use it sparingly because it is strong and very rosey/jasminey.  While I love it, and it reminds me of my mother, I don't always want to smell straight floral.  I am more of a vanilla/sugar kind of person.  But, Joy is probably the most elegant, feminine, iconic woman's perfume in the world still today, so, since I have a family connection to it, it is a must for my fragrance wardrobe.  I wear it when I go to lunches in Beverly Hills or to afternoon teas. When I go back to England, I always take Joy. It seems to fit the Downton Abbey branch of my mother's family, who are all very proper and elegant.
My very feminine and old-fashioned grandmother liked two perfumes: Chantilly by Houbigant (now owned by Dana) and White Shoulders by Evyan, so I have both. In fact, up until a few years ago, I wore nothing but Chantilly for about ten years. The scent resembles the box: cameo pink with white lace. Very frilly, fancy, girlie, just like Grandma and even me.
Somewhere along the line, my MIL introduced me to her three favorite perfumes: Charles Blair/France; Bal à Versailles by Jean Désprez; and L'Air du Temps by Nina Ricci.  I don't like the latter, as it reminds me of soap, but I love the first two.  As luck would have it, they are discontinued.  I have a huge bottle of Bal à Versailles, luckily, half full and one of Charles Blair, about one third full. The Charles Blair is impossible to get now, so I rarely open mine. I am content just to smell it right through the bottle. I may not even decant it into the new bar, as that risks allowing too much to evaporate.  I am considering that issue. (Decisions, decisions, lol).
As for the Bal, you can get it if you are careful to identify the genuine, vintage product, but you will pay a queen's ransom for it. I am so glad I have the original perfume itself. It conjours just what it stands for: a sumptuous evening dance at a chateau, everyone draped in rich brocades, dripping in jewels, sipping Cristal. I also paid way too much and got myself two bottles of the Eau de Parfum.  Every time I put it on, I feel dressed.  It is so beautiful, evolving slowly and seductively. From start to finish, it is my favorite fragrance. Very me.  At one point, when Deanna was a kid and we were at the beach house for an afternoon she knocked over Emily's bottle of Bal, kept on a small table in her dressing room and more than half of it spilled out onto a very expensive Persian rug. OMG, one of the worst moments of my life. That rug was never the same, Emily lost something like $500 worth of perfume in an instant (I cannot calculate the cost of damage to a rug like that), and we both, De and I, felt terrible. To give my MIL credit, she didn't bat an eye.  In fact, she took me shopping to Neiman Marcus shortly thereafter and we picked up another bottle: one for her, a replacement, and one for me! That's the one I still have. For all her minor human imperfections, Geoff's mother took disasters in stride and was generous beyond reason. She still is, in her lucid moments.
And then there are the Guerlain girls: Jicky, Shalimar and Mitsouko.  I own and love all three. My grandfather introduced me to Shalimar many years ago and I liked it instantly but it was too strong and mature for me at the time.  Now I wear it and totally own its smoky vanilla scent easily. It just wears off to be sweet and sugary with a hint of sophistication on me now. I use it mostly when I am at home.
Jicky is something I discovered when my grandparents became friends with a beautiful woman who lived in their neighborhood who walked her dog at the same time he and my grandmother walked theirs when they had a pied-à-terre on Sutton Place in Manhattan (for those of you who know the city, you can picture that neighborhood and the kind of people you might meet when dashing out with the pups).
Monique was glamorous in the style of a Sophie Marceau: stunning, dark, mysterious, blessed with flawless porcelain skin, always perfectly clad in Paris black.  I was just a teenager and totally bowled over by her. She missed her home in France, spending long hours alone while her husband flew all over the world, leaving her to fill time decorating their luxury townhouse. She once wore an ivory enameled butterfly gold necklace that I admired and the next thing I knew, an elegant box from a store on the Place Vendôme was waiting for me at Grandpa's with its twin in my shade of turquoise. I almost fainted.  Monique wore Jicky.  If you know Shalimar, Jicky, its Victorian/Edwardian predecessor is drier, lighter, more elusive, delicate and complex and not as long lasting. I have an ounce bottle that has just a bit in it and a big atomizer flask with the Eau de Parfum. I still love it but wear it for short nights out, when I will be at intimate dinners, not with big crowds. Jicky is lost around mobs. It is akin to a dark Belgian chocolate truffle. Like Monique, it is meant for soirées with one's inner circle.  Few people know it and that makes it my signature scent, to this day.
Mitsouko, need I say more? When you hear the very name, you know you have stepped out of our world and into the Orient. I first heard about it when I read Susan Sontag, who always gave it to her paramours.  The very mention of it sent my imagination off into Opium-filled salons with murmuring Geishas. That is exactly how it smells too: violent, rich, dark, cloying and alluring.  I have to squirt the tiniest bit on a pulse-point or it overwhelms me, the room and everyone I am near. Geoffrey has trained me to put it on in my walk-in closet and only after he has left the house. He swears when he walks back in hours later, he can still tell I was in a Mitsouko frame of mind that morning, LOL! Personally I love it. I am a Guerlain fool. But I know that Mitsouko is to wear out and with throngs, only. I have Chamade on my list too, because nothing can be too exotic for me, especially when it comes from the House of Guerlain.
I have other simpler loves.  Two by Tokyo Milk: Cherry Bomb and Kabuki. The former is a bit more sophisticated, the latter pure caramel. I wear them gardening or grocery shopping.
Finally, my two faves by Dolce & Gabbana: The One and Desire. One in a clear bottle, the other in black — my uniform. Both are very light, sweet with a hint of citrus. I consider them my California shopping-at the mall-with-the-girls scents. I keep two bottles of each on hand at all times because they can be applied liberally and they last all day without being overwhelming. Deanna found them and she and Geoffrey have similar tastes so he loves them on me.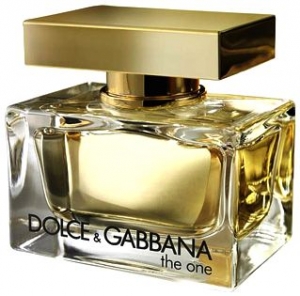 The bottom line though and what the meaning of all this is for me is that, like Grandpa, I have a very sensitive nose.  I cannot bear bad odors of any kind and like a fox, can suss them out immediately when other people don't even notice them. I could tell some really funny (now, anyway) stories about places I had to leave because I couldn't bear the atmosphere. When I have a clean, orderly, elegant space around me (my place, natch) I make sure there are beautiful fragrances in the air to motivate me and make life smell good. I want wisps of chypre, sandalwood and bergamot wafting around me. That's what French perfumes do for me and so I lean toward them and their fine, natural ingredients.
Likewise, dryer sheets, car fresheners, soaps, shampoos, commercial candles, deodorants and pot pourris, detergents with their cheap synthetic fumes can all literally make me sick.  They are toxic too and environmentally disastrous.  My surroundings matter and the more I beautify them with carefully chosen colors, fabrics, music, light and good smells, the better I function. French perfume energizes me. It was really smart of Geoffrey to recognize that I would be thrilled with a place to keep all these 'loved ones' together and at the ready, even if he might have to escape once they are all at my fingertips! 😀
Upcoming posts: squabbles on our local neighborhood social media site and more on our finds in nearby Ventura with more new pictures!
Images: Manufacturers' product shots; Houzz.com; Wikimedia Commons; Daily Mail
https://dailypost.wordpress.com/prompts/colorful/